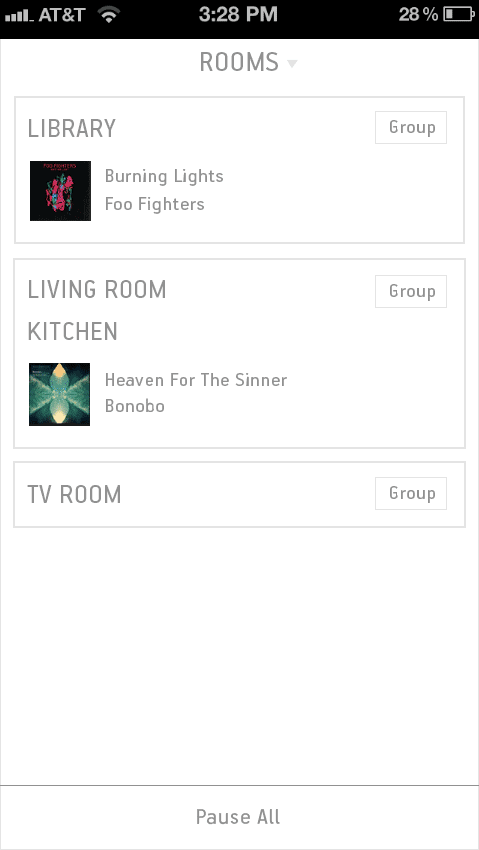 Sonos
I worked on the UX & UI team to design icons, graphics and screens for the new multi-platform mobile and tablet wireless speaker app.

The first of the two animated screens is an interactive concept I contributed for grouping rooms. The color represents the sound flowing from one room to the next when the group button is tapped.

The second shows the sound expanding as the volume increases. By keeping a minimal palette, interactions are enhanced by color, and made playful to the user.